Promote a Culture of
Sharing and Engagement
Anyone on the team can share content to their social channels without worry. GaggleAMP makes it easy to engage with content created just for them while not distracting away from their day-to-day activities.
One-click employee engagement on company content to amplify reach and engagement with their social audience.

Sharpen your cold outreach efforts buy building a narrative of thought leadership and trust among your network.

Help your team enhance their own personal networks while they build new relationships with drag-and-drop content calendars and autoAMP of activities.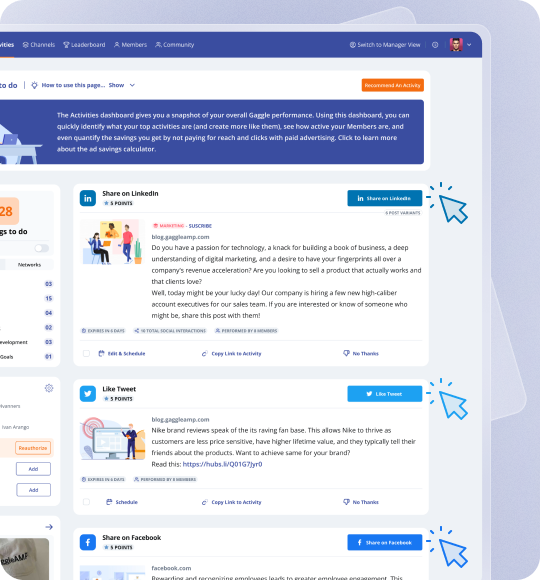 Diversify Your Employee
Advocacy Efforts With AI
Many employee advocacy platforms focus on having employees amplify the exact same message, removing personalization. That's not ideal. With AI-powered Paraphrase at GaggleAMP, Gaggle Managers can:
Create one social posts and deliver alternatives to Members seamlessly.

Use our AI-powered Paraphrasing to automatically generate alternative messaging while staying true to the original brand message.

Foster greater genuine engagement, creating a spark in meaningful conversations with the employee's network.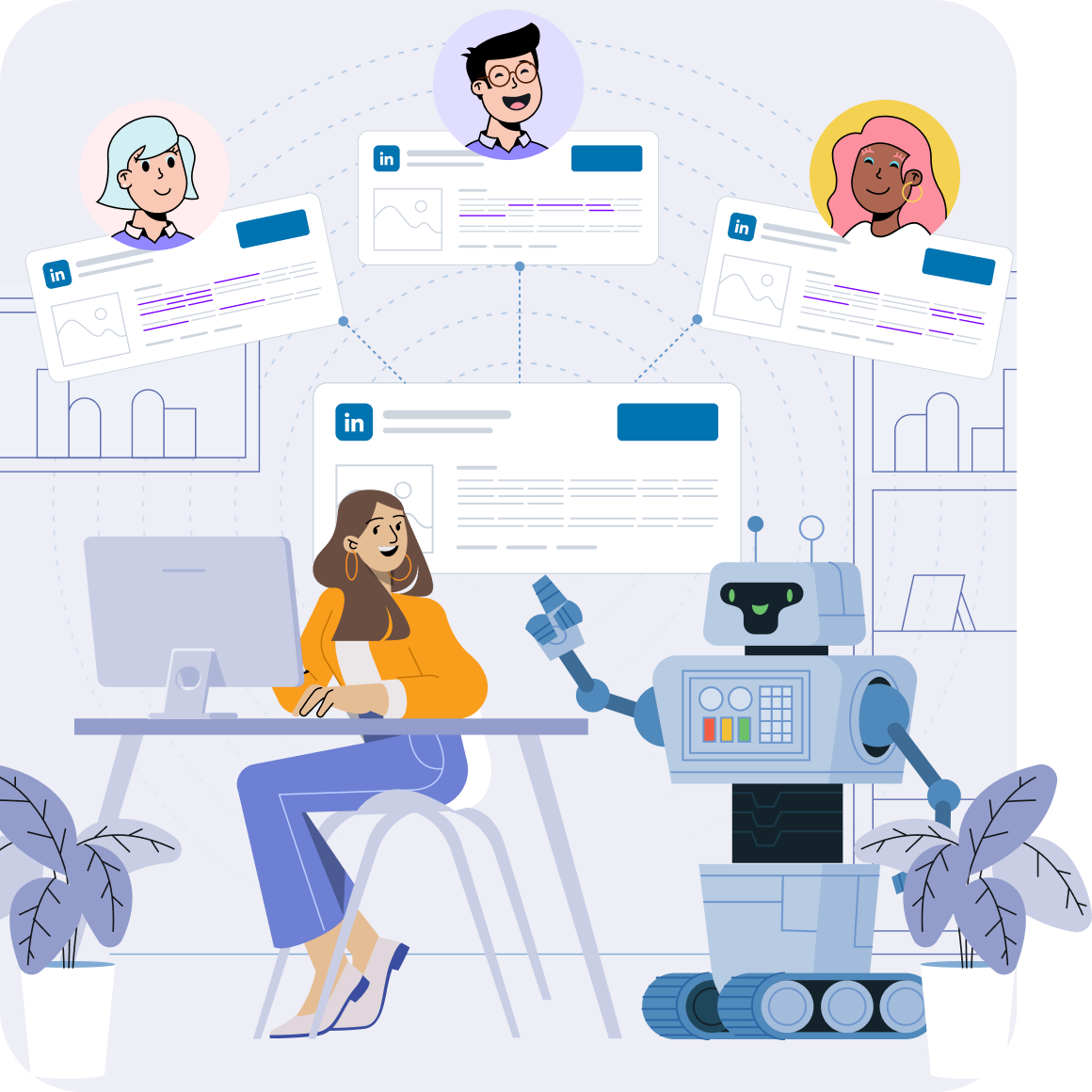 "It's so easy to curate and write messages and put them into GaggleAMP for the sales team to use. We went from not using social media at all to having a small army of advocates for our company and offerings!"

Analyze the Performance of Your Employee Advocacy Efforts
Be empowered to scale your employee advocacy program with real-time reporting and analytics. Track the performance of your employee advocacy efforts and tailor your program to do more of what works well for you and less of what doesn't.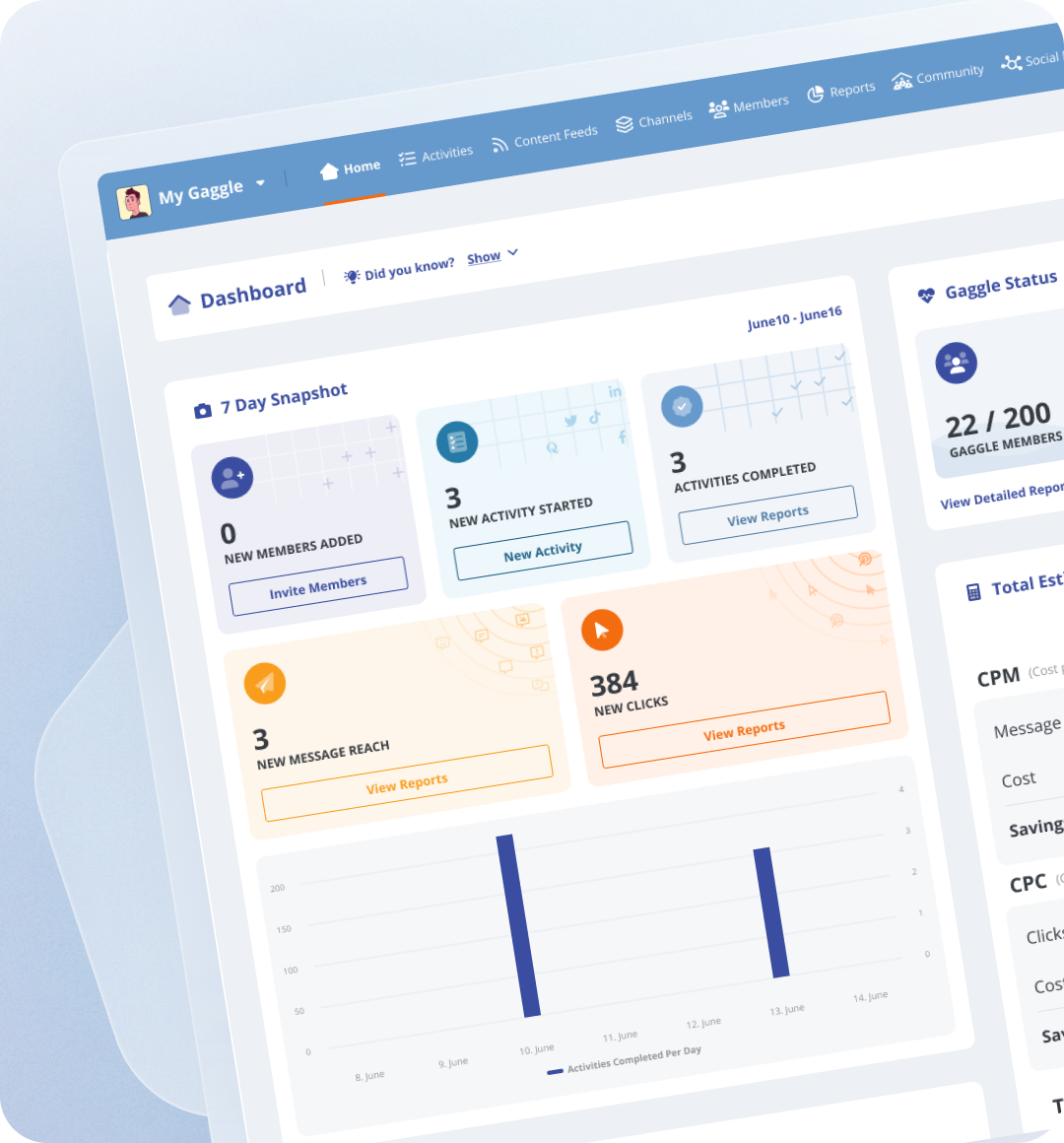 Increase Employee Participation and Engagement with Gamification and Rewards
Gamification spurs a little friendly competition amongst your employees and increases participation in your employee advocacy efforts.
Share your leaderboard, acknowledge the team for their efforts, and run a few friendly competitions. Employees are rewarded points for completing activities that they can then redeem for rewards.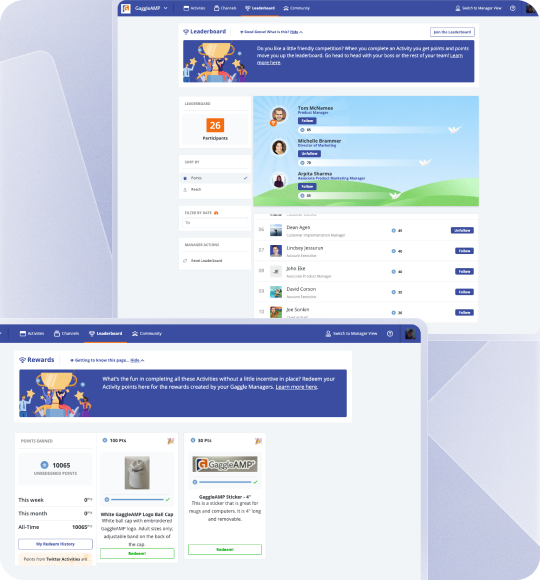 "I love how easy this product is to use and how much marketing budget we've been able to save
through social amplification and employee advocacy."

Integrate With Your Favorite Platforms
GaggleAMP integrates with the best of the best in marketing automation, CRM, SSO, communications, email and so much more.


Because sometimes you just need to know!
Frequently Asked Questions About Employee Advocacy
What does it mean to be an employee advocate or to participate in an employee advocacy program?
Here's a look at the most commonly asked questions.
Learn and Grow
Employee Advocacy Builds Better Outcomes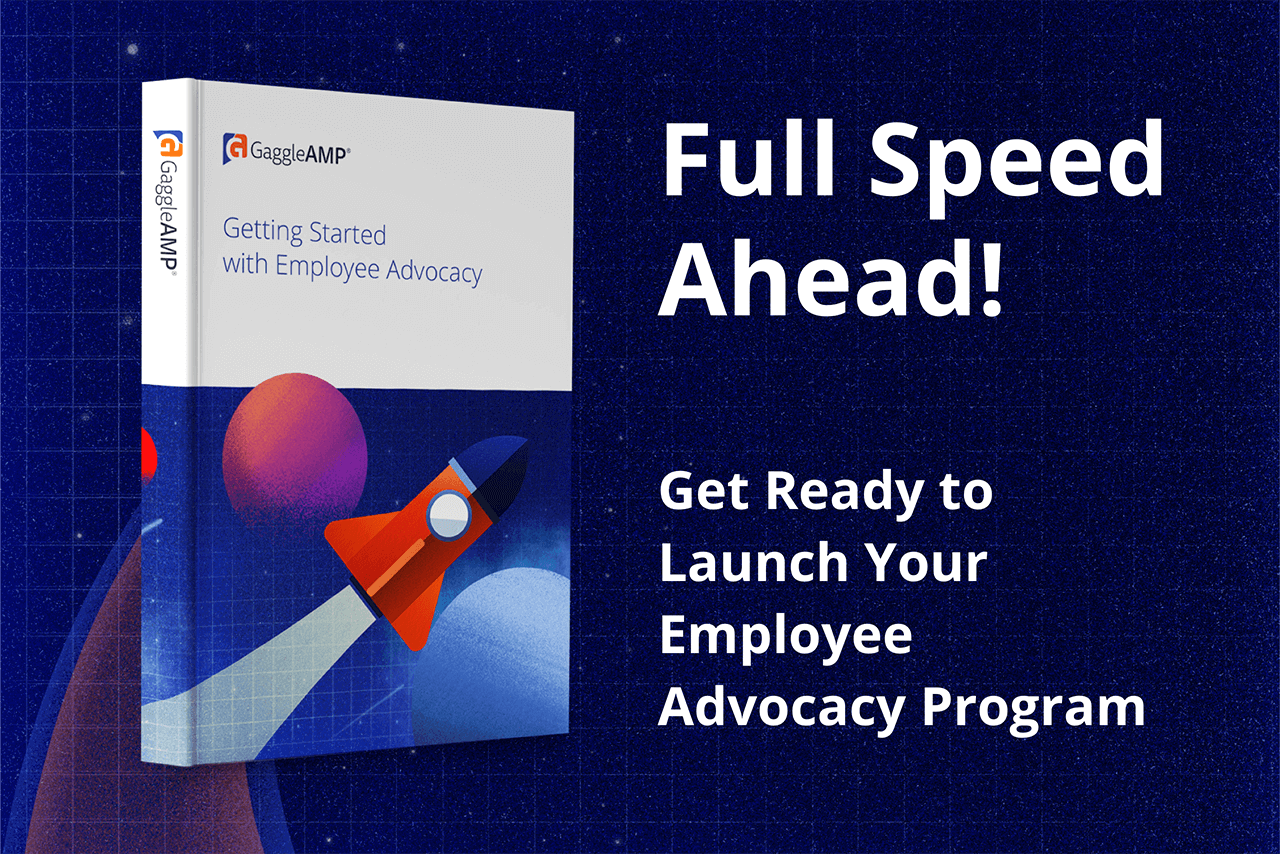 Getting Started With Employee Advocacy
When employees share your content, they unlock the full potential of their collective networks by increasing shares, reach, and engagement.