Howdy Marketing Geeks listeners!
I am guessing you are here because you heard my interview with Andros Sturgeon and Justin Womack.
I hope you enjoyed the show as much as I did participating in it. Andros and Justin are wonderful hosts who are enthusiastic about introducing you to the people and technologies that can have real impact with your business.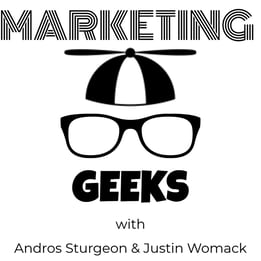 I'm passionate about helping you make it simple for your employees to amplify your marketing efforts and if you're here, something resonated with you, so welcome! It's been many years since I started GaggleAMP, and my company and I are incredibly passionate about Employee Advocacy and the impact it can have on your business.
I've hand-selected some of the resources below to help you see what Employee Advocacy is all about. I love to add value by sharing what we learned as I believe our learnings can be a source of truth in impacting an employee advocacy program within your organization.
Of course, I am always around to chat about Employee Advocacy, too. You can find me by:
1. Following me on Twitter. If you'd like me to follow you back, tweet at me - @glenng - and be sure to let me know you were listening.
2. Connect with me on LinkedIn - If you do so, please mention that you heard me on the Marketing Geeks podcast so that I know you are not just looking to sell me something :)
You can find the resources I mentioned on the show below. Also, if you are ready to start an Employee Advocacy program or grow an existing one, please use the Schedule a Demo button on the bottom right to see how we may be able to help.
Continued Success!
- Glenn