Howdy Good2BSocial Legal Marketing 2.0 Podcast Listeners!
I am guessing you are here because you heard my interview with the Guy Alvarez on the Good2BSocial Legal Marketing 2.0 Podcast.
I hope you enjoyed the show as much as I did participating in it. Guy Alvarez is a great host who enthusiastically diggings into issues that impact the legal environment,
As you heard from the show, I'm passionate about leveraging engagement and helping you make it simple for your company to do it well. It's been quite some time since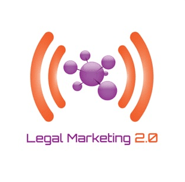 I started GaggleAMP and in that time, my company and I have learned so much about what it takes to create attorney engagement programs that have real impact.
I'd love to add value to you by sharing what we learned. This website is full of videos, podcasts, and blogs that all deal with leveraging employees to be part of your digital marketing effort. Below, I have chosen a few resources that I mentioned in the podcast and recommend as a starting point in your journey.
If you want to connect with me, please do so. Here are a couple of ways:
1. Follow me on Twitter (If you want me to follow you back, just Tweet at me (@GlennG) and @guylaw1313 so I know you are a listener.
2. Connect with me on LinkedIn - If you do so, please mention that you heard me on the Legal Marketing Podcast so I know you are not just looking to sell me something :)
Also, if you are ready to leverage attorney engagement on social media to increase business development opportunities,
reach out and we'd be happy to talk to you about your next steps.
Continued Success!
- Glenn